Special Rate
Starts at Php 4,560 nett per room
with delightful inclusions
Trips & Tours
Have fun as you navigate around
the island for some exciting tours
Virtual Tour
Discover El Rio y Mar with this 360-degree panoramic feature. Feel the vibe, get a closer look and virtually walk around the resort.
Rated as excellent by travelers worldwide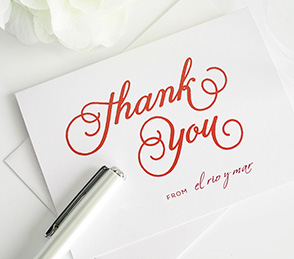 Certificate of Excellence (2011 to 2017)
Winner Travellers' Choice (2013)
#4 Luxury Hotel in Coron (2015)
#4 Spa Hotel in Coron (2015)
#2 Best Value of 20 hotels in Coron (2017)
#6 Top 10 hotels in Coron (2017)
Thanks to the continuous patronage of our beloved guests, we have received Awards of Excellence from Trip Advisor for the past consecutive years. We are glad to see that our services have been well-rewarded and we will continue to improve and serve you better.
To this day, over 180 people have rated our resort with a stunning 5 stars and are still counting. Only our best efforts will be given to you here at El Rio y Mar.

Definitely a must see in Coron!
Situated in the other end of Busuanga island, opposite Coron Town Proper, is the river and sea resort - El Rio Y Mar Resort. After a breath-taking cruise on a river with mangroves, then continuing to about 10 min on the sea, you will reach El Rio Y Mar.
The place is a real paradise, so you have your money's worth! It is a private resort on the island. Activities include water sports, snorkeling (they have their own coral garden), swimming (infinity pools). If you're looking for a private beach that is not too pricey, then you're looking at the right place.
This was our last stop after 3 days in Coron Town Proper. After all the adventure tours we've had, relaxing and chilling out in this resort was truly saving the best for last. I only wish we have stayed longer.
We stayed in a Casa Cabana (free upgrade, thanks to the wonderful staff of El Rio!). Our first choice was the Native Cabana - well any type of room will give you a perfect beach front view.
The resort is well maintained and people are very friendly. We will definitely go back here. Less of the tours and more of this resort!
Thank you so much El Rio!
---
Posted: April 1, 2017
Stayed: March 2017, traveled as a couple
Reviewed by:
Jeanne Rodriguez
, Philippines

This resort absolutely exceeded our expectations!
Every part of the adventure was amazing; from the airport pickup, transport to the island, the introductory overview and the resort itself - incredible!
The staff were all exceptional! Very warm, friendly and accommodating. They truly treated us as valued guests!
The resort had just about everything; a bar on a pier, a warm deep infinity pool, jacuzzi, wonderful restaurant with available wifi, concierge, bar, gym, billiard room, ping pong tables, dart game, meeting room, karaoke room, water sport accessories, tour packages, scuba trips, spa (massage on land or on remote station in the water) an on site medical staff and a convenience store.
The room was large with air con, terrace and many convenient hammocks to lounge in!
The only drawback at the resort was that there was no TVs...but we just streamed a movie to our iPad.
The island hopping tour was fantastic! The water was absolutely breathtaking - similar to the clarity of the water in other Palawan locations.
I've been to El Nido and El Rio y Mar is by far the best deal for the money spent!
---
Posted: March 30, 2017
Stayed: March 2017, traveled as a couple
Reviewed by:
bassmahn
, Los Angeles, California

About the resort I can assure you that the cabins are very good (air conditioned), the staff is extremely friendly, helpfull and polite and the place is quiet, perfectly clean and looking like paradise. The breakfast, lunch and diner buffets are awefully good and the price for a four to five day stay is affordable.
At arrival at the Busuanga airport you will b epicked up by a resort's shuttle bus and brought to a private boat, A 20 minutes boatride through beautifull mangroves will bring you to the pier of the resort. Welcomed with a and a Philippine song you are guided to your cabin, for sure you are treated like a king / queen.
For scuba divers this is a spendid place to stay. A great choise of diving spots near the resort but also a boatride away near another resort, Club Paradise resort. Diving at Coron (wreck diving etcetera) is only a 30 minute ride with a jeepney away.
Room Tip: Try to book a cabin close to the restaurant and bar.
---
Posted: May 2017
Stayed: January 2017, traveled as a couple
Reviewed by:
Erik-Ehv
, Eindhoven, The Netherlands
Experience El Rio y Mar's
natural bloom
Dote on the glamorous recourse of some of the country's finest views and spots at El Rio y Mar Resort in Coron, Busuanga, Palawan